Covid-19: How we are keeping you safe during your visit
Making your visit to Abington Park Museum easy, enjoyable and safe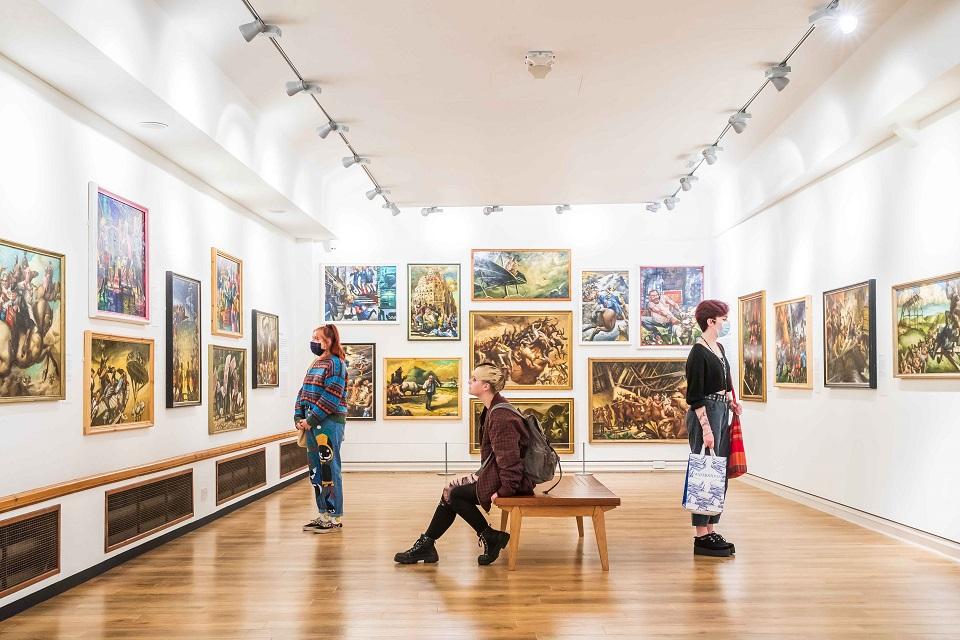 A safe experience
We have introduced social distancing, a one-way route and other measures to keep your visit safe and enjoyable. The number of visitors allowed in the museum has been reduced so you can maintain social distancing during your visit.
When can I visit Abington Park Museum?
Abington Park Museum is now open.
Social distancing
It is recommended that visitors maintain social distancing during their visit.
Track and trace
We ask that visitors check in with the NHS Track and Trace app.
Hand sanitiser stations
Hand sanitiser stations are available. We will ask you to sanitise your hands on entry to the museum. There's also a hand sanitiser station at the entrance to the museum toilets.
Face coverings
It is recommended that all visitors continue to wear face masks when visiting the museum.
How long can I stay at the museum?
We are not enforcing time limits on visits and you are welcome to stay at the museum for as long as you like.
Will I be able to pay with cash?
The museum is free to visit. We recommend making any payments, where possible, using a contactless card. If this is not possible, to reduce cash handling, we ask that you pay with the exact amount or donate any over-payments to the museum.
What is happening regarding First Aid in the museum?
We continue to offer First Aid and ask visitors to be as careful as possible during their visit. Staff will help you wherever possible and will wear the necessary protective equipment for your and their safety.
I have a question which is not mentioned – what can I do?
Thanks and enjoy your visit.