The collection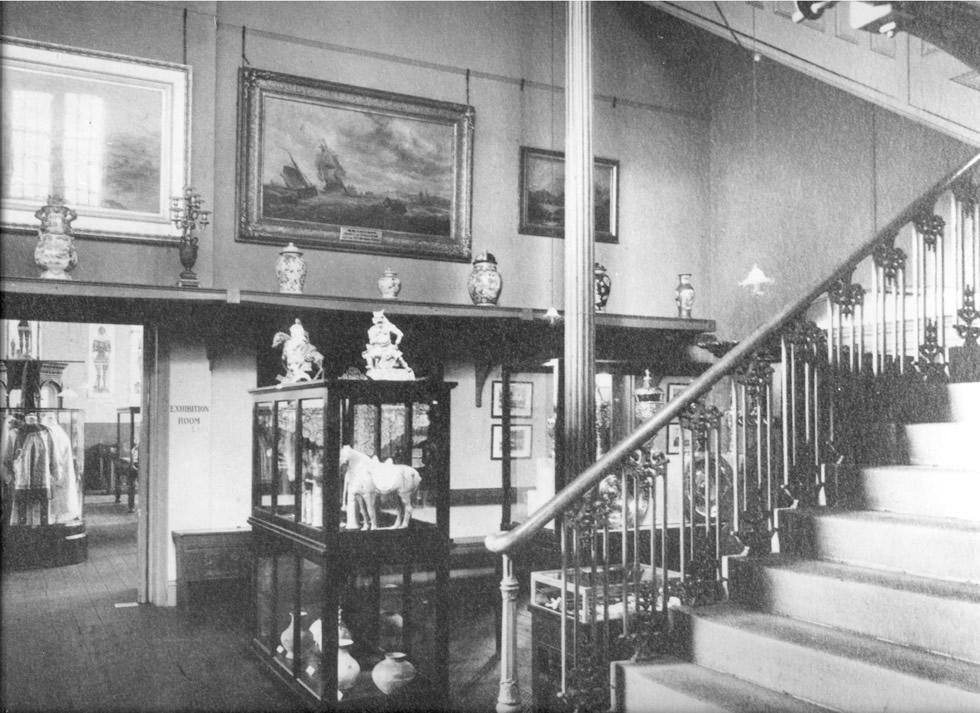 Our collection
Northampton Museum and Art Gallery and Abington Park Museum display a wide and diverse range of objects that tell the story of Abington, Northampton and the surrounding county. We celebrate and commemorate the people that have lived here in the past and those that live here today. The collection has developed eclectically over the last 150 years inspired by the founders of the museum and the curators that followed. Our shoes are of international significance, as are parts of our art collection.
As well as shoes we care for social history, costume, archaeology, coins and medals, fine art, decorative art, military, geology, ethnography, lace and oral history.
Museum collection record holders
Our founders
Our founders wanted to record the history and the products of the county, but also to bring the curiosities of the wider world to Northampton. Shoes, antiquarian archaeology, ethnography, art and decorative art were collected early on, driven by the interests of local collectors. Geology, costume and social history came later as the history of the town and the landscape of the county was increasingly viewed as important. More recent collections include the county Yeomanry and Regiment.
Our Arts Council Designated collection
The shoe collection is Designated by Arts Council England. The Designation Scheme identifies and celebrates outstanding collections, which deepen our understanding of the world and what it means to be human. Since 1997 the Designation Scheme has identified the best collections held in museums, libraries and archives across England.
In 1873 shoe factory owner Moses Philip Manfield encouraged the donation of footwear suggesting that such exhibits would give shoe workers a standard to aim for and promote a sense of pride in those shoes manufactured locally. This collection now showcases the skills of Northampton shoemakers as well as a diverse collection of shoes from around the world. The shoe collection has been designated by Arts Council England due to its international significance. It is one of the most important collections of shoe heritage in the world.