Decorative art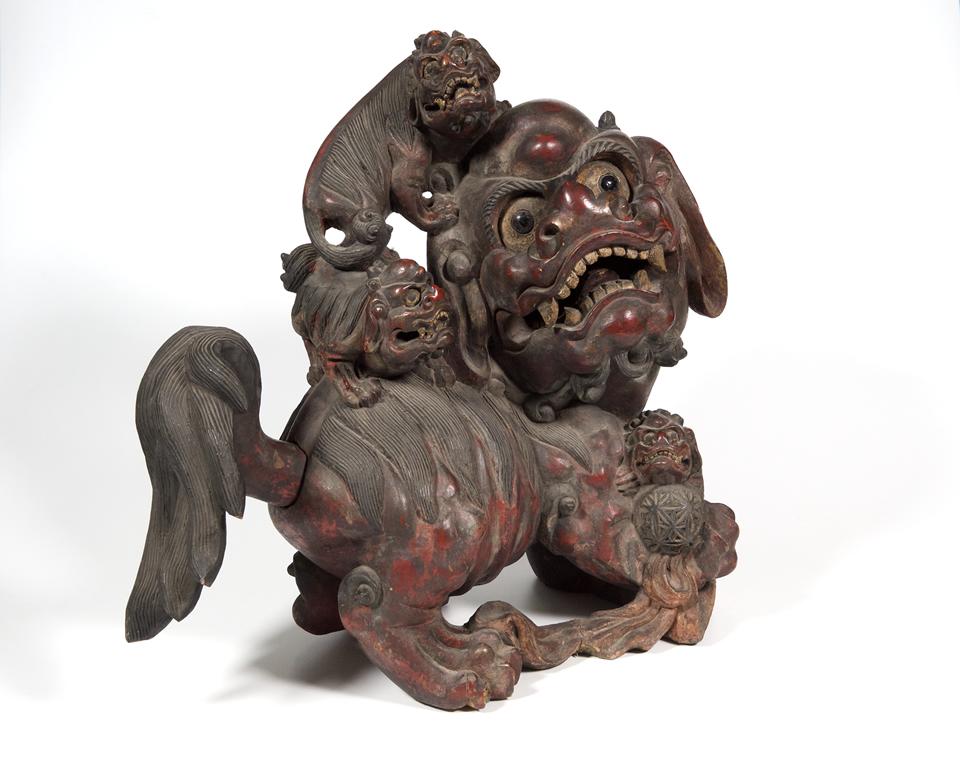 The decorative art collection is made up of over 4,000 pieces dating from 1400-2000.
The collection is defined by hand crafted and manufactured objects that are beautifully formed as well as functional. Consequently, there are a wide range of object types made of many materials including ceramics, glass, metal, wood, bone, stone and ivory. The works vary from highly valuable pieces to everyday items that represent the fashion or commemorative events of previous eras. Ceramics form the core of the collection, numbering around 2,500 pieces with particularly fine examples of British and Oriental ceramics.
The collection is open to donations. Our collecting is governed by a policy, which helps to ensure that the collection is relevant to visitors.
How the collection started
The collection has been formed over the last 120 years. Large donations between 1900-1940 by a number of private collectors including Jeyes, Manfield, T. George and Shoosmith can be seen as the origin of the collection. More recently the collection has been supported by the museum's former friends group who donated and commissioned key pieces.
Key objects from the collection
A wooden guardian lion often called 'Foo Dog' which dates from the 1800s. They are often seen outside temples and always in pairs, a male and a female. This Foo Dog's partner can be seen at the top of the page.
Cassone or marriage chest designed by Franceso Di Giorgio and Neroccio Di Landi in c.1470. The painted panels depict the ancient Roman story of Atlanta and Hippomenes. It was purchased for the collection in 1967 by the museum's former friends group.
Puzzle jug dating from 1877 made of slipware and donated by T. George. The jug's inscription describes the challenging puzzle facing the drinker: 'Gentlemen now try your skill, I'll lay you sixpence if you will, drink out of this without a spill.'
Large Chinese porcelain bowl dating from 1522-1566 was once used as a giant goldfish bowl. These types of bowls were known as dragon bowls because of their decoration and were intended for use in palace gardens.
Spanish Royal Papeleiro cabinet designed by Diego de Medina in 1653. The engraved panels tell the story of Don Quixote written by Miguel de Cervantes in 1605. It was given by the museum's friends group in 1966 to celebrate the centenary of the museum in 1965.
Oriental porcelain jar dating from 1522-1566, donated by key supporter Shoosmith in 1933. Known as the carp jar because of its painted decoration, the carp is a symbol of longevity in Chinese mythology because of its long life.
Where to view the decorative art collection
A series of temporary exhibitions at Northampton Museum and Art Gallery will regularly include objects from the collection. Oriental works can be seen at Abington Park Museum.
We also care for some significant pieces of decorative furniture including Charles Rennie Mackintosh designed chairs that can be viewed at 78 Derngate.
Charles Rennie Mackintosh house at 78 Derngate
Our online resources include key objects on display in the Art Gallery 1 and 2.
Key objects from the temporary exhibition Inspiration
Decorative art collections are also included in our online resources.
Online resources Northampton Museum and Art Gallery
Online resources Abington Park Museum
Research or enquire about the decorative art collection
We welcome access to the collection through research visits, viewings and correspondence.