Ethnography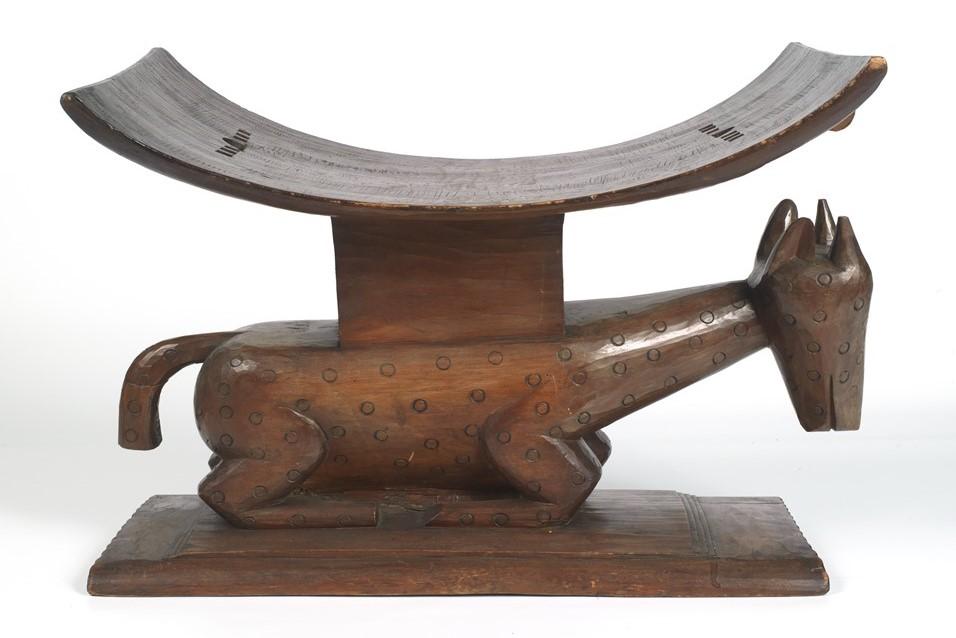 The ethnography collection consists of 524 objects that have a wide range of uses in everyday life and ceremony. Ethnography is the study of people and cultures.
The collection includes large items such as carved thrones from Africa and oars from the Pacific region. Smaller objects include musical instruments from Africa and Asia; drinking cups from Norway; baskets, pots, purses, jewellery, masks, and carvings from all areas of the world. The largest group of objects is from the continent of Africa.
How the collection started
The collection was acquired between 1880-1920 by Northampton people donating objects acquired on their travels. They reflect an interest in the wider world by our founders. Today it is a closed collection and we do not accept further donations.
Where to see the ethnography collection
In the past the collection was displayed in the museum room at Abington Park Museum. It had a mainly decorative function and included a display of spears. Today we ensure that the objects are displayed meanngfully with their stories, taking into account their use and journey to the museum. They are used in projects and displayed in various temporary and permanent exhibitions. Objects can be viewed in Art Gallery 2 and in the museum history display at Northampton Museum and Art Gallery.
The collection was explored as part of the Knowledge of the Unseen project where participants explored objects in ethnographic collections in the East Midlands.
The Knowledge of the Unseen Project
Ethnography collections are also included in our online resources.
Online resources Northampton Museum and Art Gallery
Research or enquire about the ethnography collection
We welcome access to the collection through research visits, viewings and correspondence.