The Link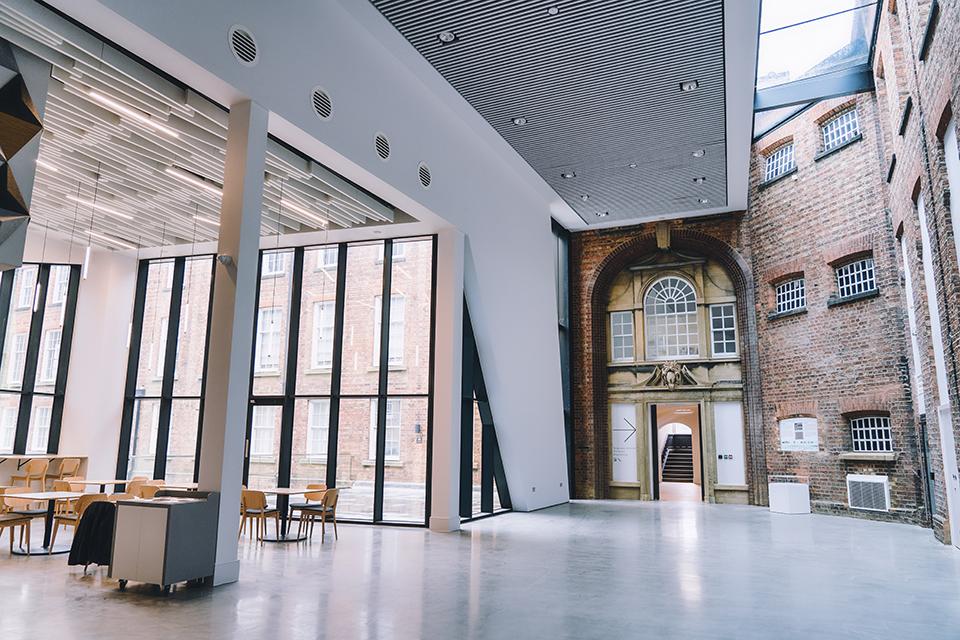 The Link is a new building created to join the two older buildings that make up Northampton Museum and Art Gallery. Designed by LGSS Architects, the glass building is designed to highlight the historic brick wall of the 1800 gaol building whilst creating a contemporary public space.
The space hosts a cafe and outside terrace.
We want to be open and accessible to all visitors to ensure the widest number of people can enjoy our buildings, collections, exhibitions and events.