The Great Hall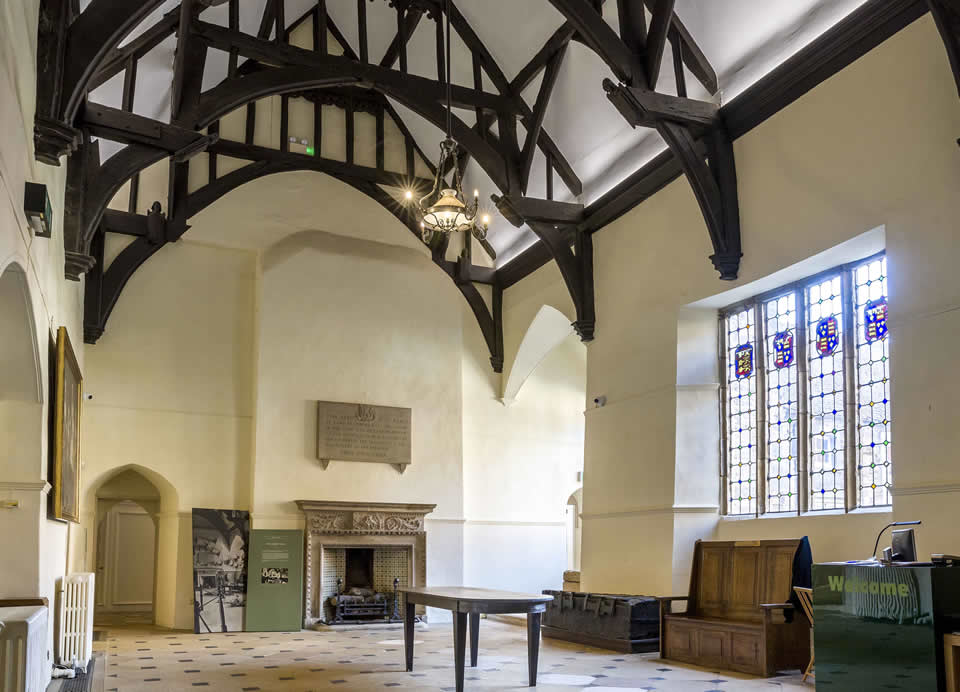 Abington Park Museum has a series of lovely historic rooms that can be visited and are also available for hire for events and weddings.
The building of the Great Hall
Built by the Bernard family the Great Hall is the oldest part of the current building. Dendrochronology, dating the wood through a sample, performed on the roof has dated the building to between 1496 and 1508. It has been noted as one of the finest accessible roof structures of its kind as many have been covered by later ceilings. Looking up you can see the angels holding shields which were probably painted at some point.
A status symbol
Used by the family for eating, meeting people, and most other day time activity, the hall would have been the centre of life at Abington Manor. To the east there would have been a continuous service range probably with a buttery and pantry. The kitchens would have been apart from the main building and food served through one of the doors in the north wall. To the west there would have been a two storey cross wing with private chamber for the family. The step is evidence of a raised dias for the head table, reserved for the family and visitors, which was removed sometime after 1670. The fireplace was added after 1700.
Key objects on display in this gallery
We want to be open and accessible to all visitors to ensure the widest number of people can enjoy our buildings, collections, exhibitions and events.