Abington Gallery 3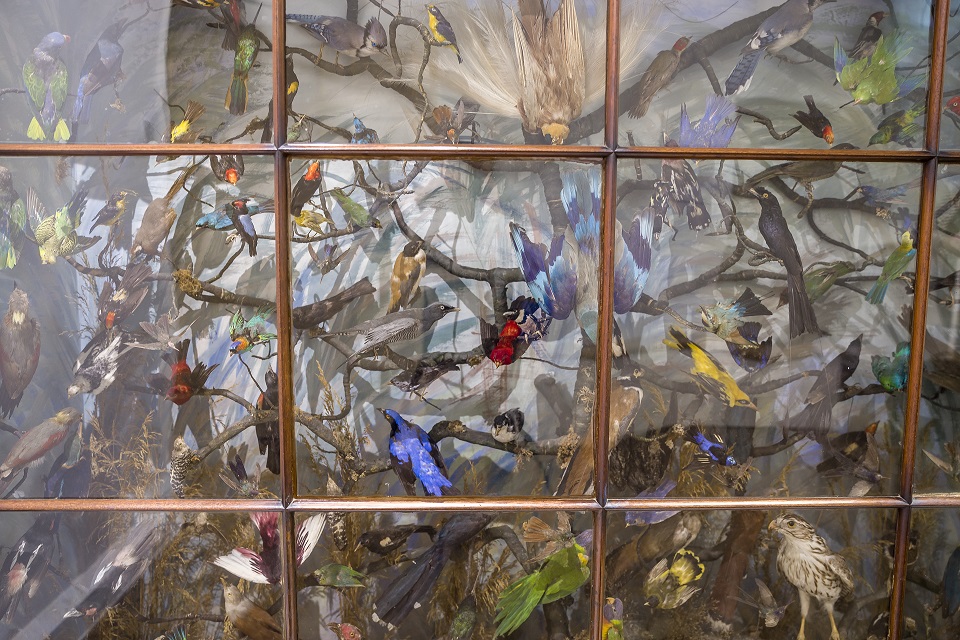 Large diorama case of taxidermy birds of paradise
This case has been on display at Abington Park Museum for many years and mirrors the aviary of native and non-native birds outside the museum. It highlights a previous role of the museum to display natural history.
Taxidermy
Taxidermy is the process of preserving animal skin together with its feathers, fur, or scales. The art of taxidermy was first brought into popular regard by the Victorians, who were enthralled by souvenirs of exotic travel representing the natural world. People saw the art as a manifestation of knowledge, wealth, and skill and it was a popular display in country houses. The skill of taxidermy developed under the Victorians but continues today, made fashionable by artists.
Ancient Egyptian coffin
On display in the room next to this one is our Ancient Egyptian coffin.