Challenging Perspectives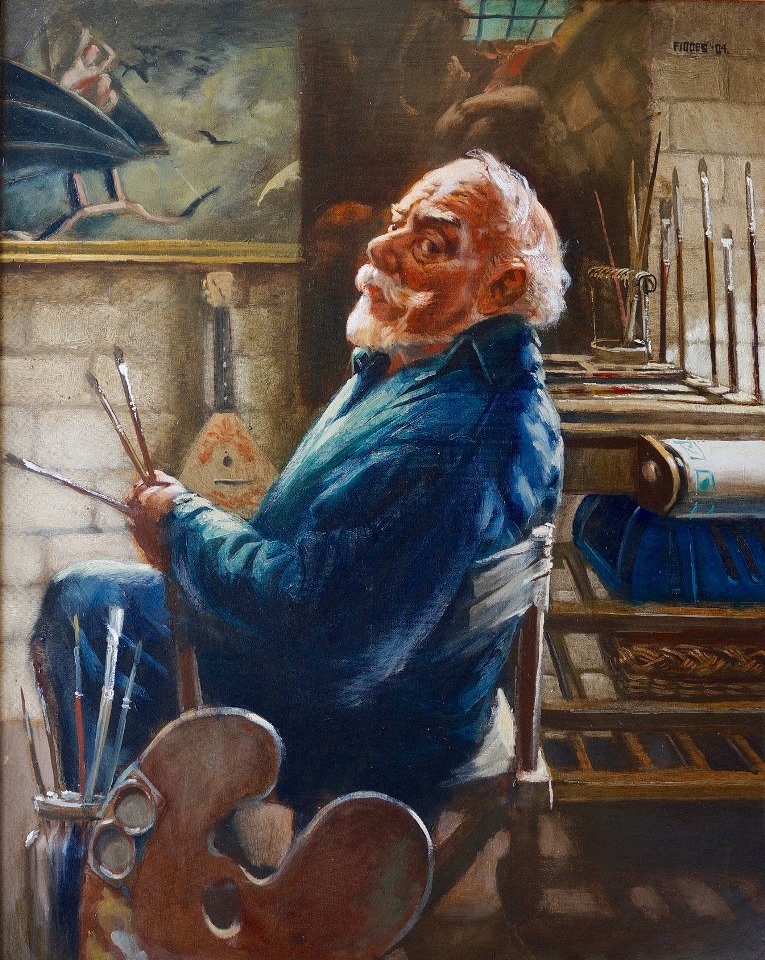 Chris Fiddes Challenging Perspectives is an exhibition looking back at the life of notable and prolific local artist Christopher Fiddes who has been painting for over 60 years. Fiddes is a unique artist with a distinctive artistic approach. His paintings show his response to current affairs and the world around him, whilst his stylistic inspiration comes from more traditional artists and he paints using long established techniques.
Themes
Fiddes challenges perceptions and extends people's awareness of human experiences. This exhibition brings together a key selection of Fiddes' works presenting the themes that dominate his career. The five themes that make up this retrospective are conflict, social and political events, personal perspectives, countryside and tradition vs. modernity.
Chris Fiddes works in the Northampton collection
A film exploring Chris as an artist
An object tour of the exhibition
There will be associated activities and events. For more information view our events programme.
We want to be open and accessible to all visitors to ensure the widest number of people can enjoy our buildings, collections, exhibitions and events.