Our volunteer stories
Tour volunteer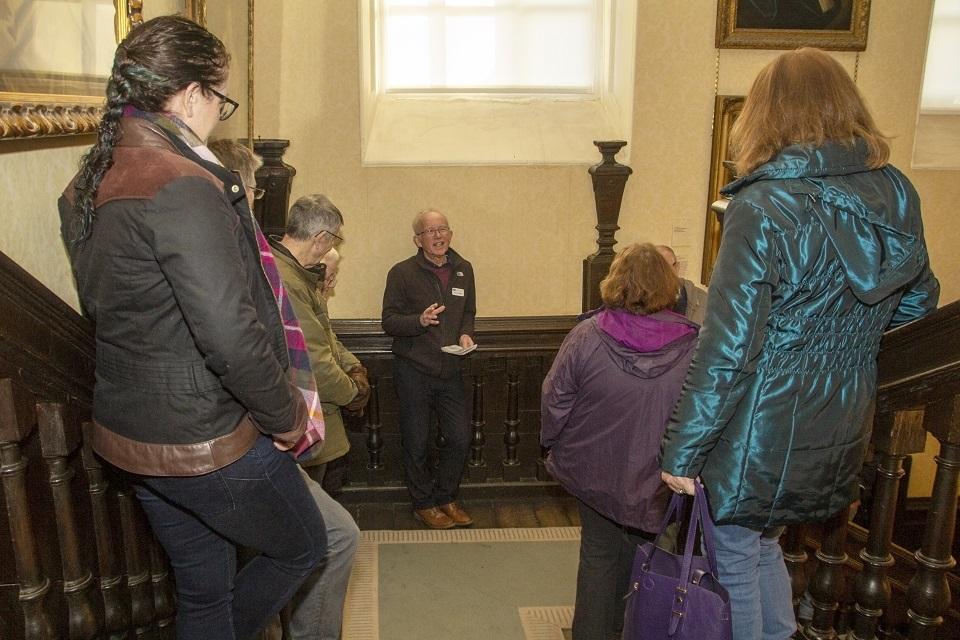 John supports the museum by leading tours at Abington Park Museum.
My role
'I am a Tour Guide at Abington Park Museum on occasional Sunday afternoons, showing pre-booked groups around the building, and talking about the history of the building and the people who have lived there. Usually, this is in tandem with another volunteer, with one acting as guide, the other as "back stop," and interchanging roles within the same tour.'
Why I volunteer
'An interest in history, and in this case local history, and a desire to share that interest with others. I enjoy talking to people about the museum, answering questions, and showing and explaining details they may not have noticed, and telling stories they may not have heard. I enjoy the educational role. I also enjoy interacting with museum staff and other volunteers.'
My favourite thing about volunteering
'Interacting with people, whether staff, other volunteers or visitors. The high points are when visitors are engaged, make eye contact, respond with facial expressions, comments or questions, or laugh at jokes. And the feeling of doing something worthwhile and useful is a bonus.'
Volunteer with us
If you would like to volunteer with us then look at our latest volunteering opportunities.
Virtual Tour
You may like to view our Abington Park Museum virtual tour featuring John.