Our volunteer stories
Collection volunteer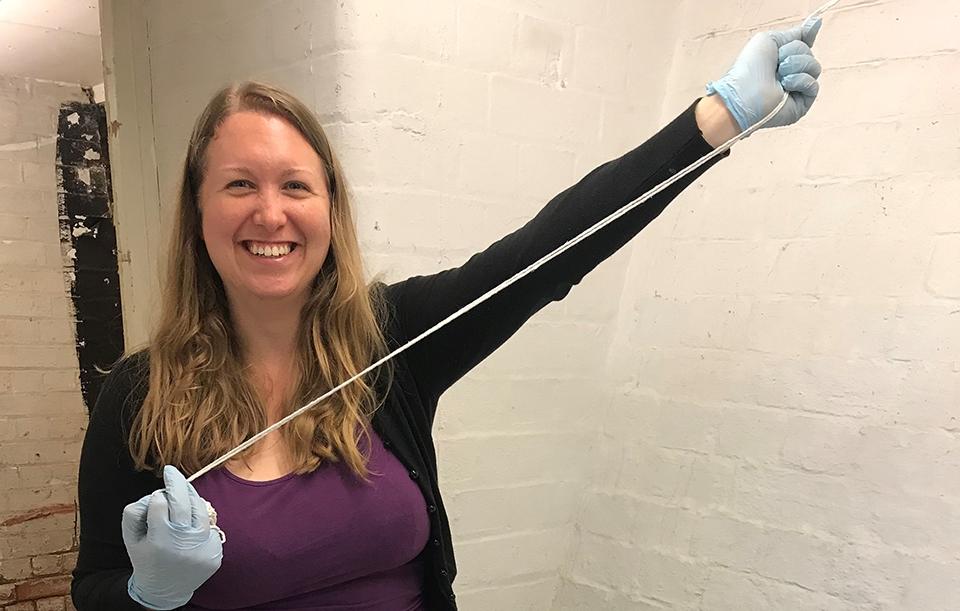 Katy supports us by helping to care for the history collection. She has maintained skills and gained new experiences whilst on a career break.
My role
'We meet on a weekly basis and assist the History Curator with tasks such as recording newly acquired objects on the museum database; checking condition of objects; photographing objects; researching objects and their stories; and packing objects to preserve them.'
Why I volunteer
'There are so many reasons to volunteer with Northampton Museums and Art Gallery and I love getting to see the museum's collection up close. As a mum with a young family, volunteering provides me some time to pursue my own interests and speak to other adults. I enjoy the knowledge that the work I am doing is contributing to the enjoyment of my local community. There have been training opportunities available to me whilst volunteering that have helped me maintain my skills, so although I am on a career break I am still learning.'
My favourite thing about volunteering
'Getting to know more about my local history and how lovely the other volunteers and staff are.'
Volunteer with us
If you would like to volunteer with us then look at our latest volunteering opportunities.